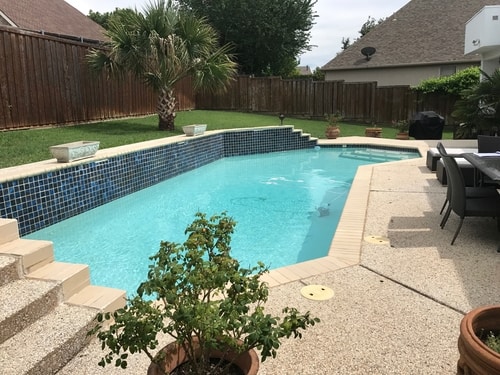 Best Pool Company in Dallas
When you need the best pool company in Dallas, you can rely on Liquidus Pool Services. Our team of licensed and certified pool professionals provides a wide range of services for residential and commercial customers in and around the Dallas area. Whether you need routine maintenance, retiling, repairs, or remodeling, we're here to provide you with quality service. Our experts know how much work a pool can be for homeowners and business owners. We're here to take the stress out of owning a pool so that you can get more enjoyment out of it.
Our maintenance pool services include:
With our team's help, you can have a beautiful pool that offers a safe and pleasant swimming environment. From adding water features to removing algae, we have the expertise and equipment necessary to keep pools in the Dallas area in excellent shape. Our services can help your swimming pool and all of its equipment last longer so that you can get more use out of it.
Pool Maintenance and Repair in Dallas
Making sure that your pool remains in good condition is an essential part of being a pool owner. This means ensuring that it's well-maintained and that repairs are done as quickly as possible. At Liquidus Pool Services, we provide reliable pool maintenance and repair in Dallas. Our experts offer cleaning, weekly maintenance, and algae removal to keep your swimming pool from becoming a health hazard. Let our licensed professionals handle these tasks for you so that you can enjoy more free time.
Our pool repair services for residential and commercial customers – such as retiling, resurfacing, and pool equipment repair – help ensure that your swimming pool can operate properly and be a safe and comfortable place to swim. No matter what kinds of repair services you need for your pool, our team is here to help.


Liquidus Pool Services
9959 Royal Lane #6
Dallas, TX 75231
214-903-3732
Liquidus Pool Services' Commitment to Great Customer Service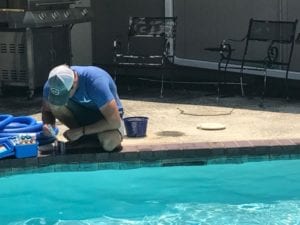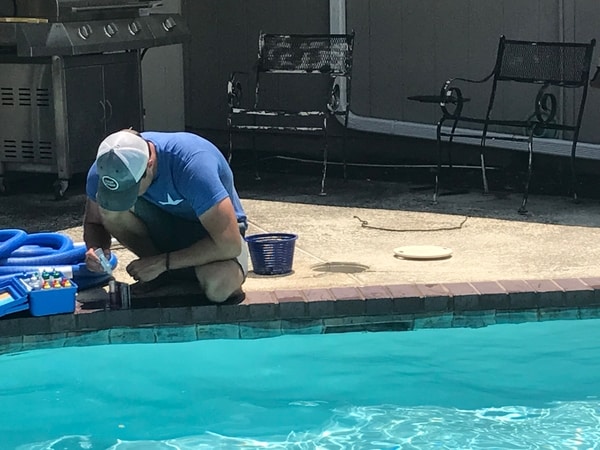 At Liquidus Pool Services, our main priority is ensuring that our customers receive the best service possible. Since February 2017, our team of licensed and qualified professionals has been providing residential and commercial customers in and around Dallas with superior pool services. Owners Josh Meunier, Garrett Howard, and Adam Whitcomb take pride in offering a full range of pool services, whether customers need remodeling, maintenance, or repairs.
Online reviews show that our customers in the Dallas area have been fully satisfied with the pool services we provide. Customers have mentioned our team's excellent communication, reliable repairs, and outstanding remodeling services. Each member of our team is a Certified Pool Inspector and a Certified Pool and Spa Operator, so you can rely on our expertise and professionalism. We have been accredited by the Better Business Bureau, and our company has already earned recognition for our service. We're proud recipients of the Home Advisor Top Rated award and the Home Advisor Elite Service award.
Living in Dallas
Roughly 1,341,075 make their home in the City of Dallas. Those who live here have easy access to all of the city's amenities and attractions, as well as convenient ways to get to nearby cities and towns. Richardson is just 20 minutes away via US-75 N, while Plano is about a 30-minute drive away via US-75. Fort Worth is about a 40-minute drive away via I-30 W.
Dallas offers a number of attractions, amenities, and events to keep residents busy throughout the year. Some notable places to go in the city include the Dallas Arboretum and Botanical Garden, Dallas Zoo, Dallas World Aquarium, Dallas Museum of Art, and Reunion Tower. Residents can also attend music festivals and other events at Klyde Warren Park, play a round of golf at Stevens Park Golf Course, or go hiking, bird watching, boating and more at White Rock Lake.
Dallas residents have many different ways to contribute to their community. Those who want to volunteer can check with the city's Boards and Commissions, as well as public libraries and other local organizations.
Contact Liquidus Pool Services in Dallas
If you need pool maintenance, remodeling, repairs, or other pool services in the Dallas area, please contact Liquidus Pool Services. Our experienced and certified pool and spa professionals can get you set up with the residential or commercial pool service you need. Whether you need your pool resurfaced or algae removed from it, we can help.
---
Local Reviews
for Dallas, TX
Rated
5.0
out of 5 stars based on
11
customer reviews
Powered by Link Right Local
---
Scott
Scott

-

Dallas

,

TX



---
Our pool looks beautiful and the service is always great.
Lynn

-

Dallas

,

TX



A+ service
---
Great service by good people
Elizabeth

-

Dallas

,

TX



Wonderful service. Keep our pool sparkling clean and also quickly help us address the many "old" pool issues that come up.
---
Awesome
Sam

-

Dallas

,

TX



Easy
---
Kellkm
Ken

-

Dallas

,

TX



Professional, always consistent
---
Service is excellent
Ginny

-

Dallas

,

TX



Everyone at Liquidus is friendly and eager to do a good job. I appreciate their dedication and dependability.
---
Excellent Customer Service
Dawn

-

Dallas

,

TX



Thank you for keeping my pool clean, balanced and working like it should.
---
Response from Liquidus Pool Services, LLC:

Dawn, thank you so much for being a great customer and friend with us here at Liquidus!
---
Reliable & Great Services
Jovan

-

Dallas

,

TX



---
Great Value - Quality Service - Fair Pricing
Blaze

-

Dallas

,

TX



Josh and Adam the owners of Liquidus are all about the customer service.They get it - They under promise and over deliver and will be getting my business and referrals to others for a long time to come. If you own a pool you need to give them a shot.
---
Great Service!
Taylor

-

Dallas

,

TX



---
Garrett H.
Weekly pool cleaning service and maintenance
Near
Hillcrest Rd,

Dallas

,

TX

75230
Garrett H.
Weekly pool cleaning service and maintenance
Near
Northwood Rd,

Dallas

,

TX

75225
Garrett H.
Weekly pool cleaning service and maintenance
Near
Southwestern Blvd,

Dallas

,

TX

75225
Garrett H.
Weekly pool cleaning service and maintenance
Near
Purdue Ave,

Dallas

,

TX

75225
Garrett H.
Weekly pool cleaning service and maintenance
Near
Nakoma Dr,

Dallas

,

TX

75209
Garrett H.
Weekly pool cleaning service and maintenance
Near
Deer Run Trail,

Dallas

,

TX

75243