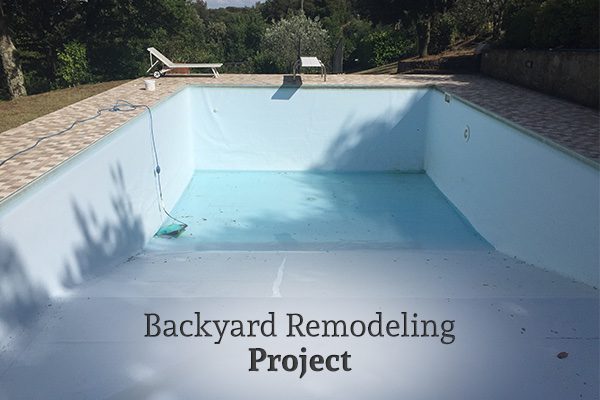 Thinking about remodeling your backyard? If so, then you'll want to think about the long-term return on investment to make sure that your redone backyard will increase the value of your home. By knowing what additions have the best return on investment, you can plan a remodel that will improve both the appearance and the value of your home. Here are the additions that will increase your home value when you decide to remodel your backyard:
1. Decks and Patios
If your backyard doesn't already have a great deck or patio space, this is one of the first additions you'll want to consider. Not only does a deck or patio provide you with additional entertaining and living space, but this project also yields one of the highest returns on investment of any home improvement project. In fact, it is estimated that the return on investment for a patio or deck addition can be as high as 80%.
There are plenty of budget-friendly options for a deck or patio addition, so you can choose one that best suits your budget. Pressure-treated lumber, for example, can offer the beauty and durability of real wood at a low price point. Natural hardwoods, such as cedar and redwood, are also a budget-friendly material option for a new deck.
2. Pools and Hot Tubs
If you're really looking to take your backyard to the next level, consider adding a pool, a hot tub, or both! Remodeling an existing pool can also be a great option. Having a swimming pool is a great selling point for most home buyers, so you can enjoy a nice return on your investment and potentially increase your property's value by adding one. And of course, combining your new pool with a beautiful pool deck is a recipe for success.
The return on investment for a swimming pool can vary depending on where you live and the type of pool you choose. Generally, those in warmer climates such as Dallas will get the best return on investment because the pool can be used for more months out of the year. It's worth noting that in-ground pools tend to have higher returns on investment than above-ground pools, though they do have a higher initial price.
3. Landscaping Features
A little landscaping can also go a long way in adding value to your home. Mulch beds, flower gardens, and other eye-catching landscaping features can add to your home's appearance, which is one of the most important factors when trying to sell a home.
One of the best things about having landscape renovations done as part of your backyard remodeling project is that it doesn't have to be an expensive improvement. If you have a green thumb, you can likely take on a lot of the work yourself. Laying down a mulch bed, planting flowers, and adding a landscaping border around walkways are all examples of small landscaping projects that can make a huge difference and don't require a lot of time or money.
Of course, you can always hire a landscaping company to help you maximize the return on investment for your landscaping renovations. Either way, fresh landscaping is always a great way to increase the value of your home and bring in more potential buyers when the time comes to sell.
4. Fencing
If your yard isn't already fenced in or your existing fence is old and unappealing, you'll want to get new fencing installed. Doing so can not only add privacy to your property but can also help increase your home's resale value as well. And much like deck and patio materials, you have a wide variety of fencing options to consider based on your budget and needs.
As you decide on a fencing option, be sure to check your HOA bylaws and apply for any required permits before building. You'll also want to take maintenance into consideration when choosing a fence material, as some materials (like wood) will require more maintenance than others.
These are just a few of the best backyard improvement projects to consider if you're looking to remodel your yard and increase the value of your home in the process. If you want to get your pool remodeled as part of your backyard renovation project, contact Liquidus Pool Services. We can take care of any pool repair, remodeling, or renovations and even add new features to enhance the look of your pool.