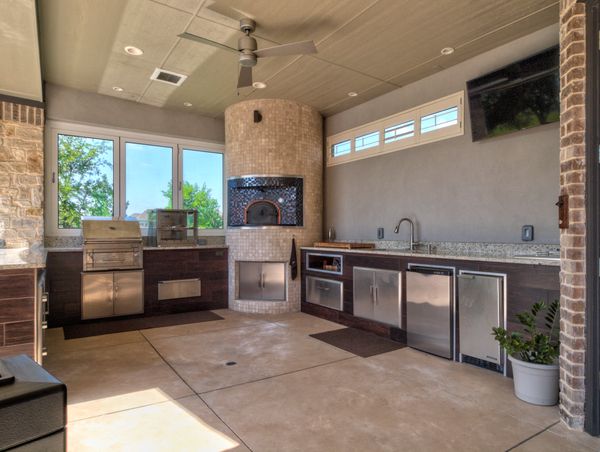 Backyard Remodeling FAQ
When remodeling your home, you have probably considered updating the kitchen, bathroom, and master bedroom. However, your backyard holds a lot of hidden potential that can significantly improve the value of your home and the quality of your time spent outdoors. Do you have some questions about backyard remodeling? Not to worry, because the team at Liquidus Pool Services has the answers. Here are some of the most frequently asked questions and answers to give you a little bit more information on our backyard remodeling services.
What Does a Backyard Remodel Entail?
Liquidus Pool Services' professional design and installation team make backyard remodeling a breeze. Our team will help ensure that your needs are met and expectations surpassed; no one is better than Liquidus. We provide our clients with a free consultation to hear their concerns and requests. We then create a stunning 3D model that shows our clients how we can transform their backyard. During this second consultation, we tweak our design with our client's final changes and determine a schedule and deadline for construction to begin.
Our team takes special care to ensure that no steps are missed when building your backyard. All of our materials are high-quality and tested for quality assurance. Our installation and building specialists follow building codes to ensure that your family is safe and your backyard is built to perfection.
What Can I Invest in to Increase the Value of My Home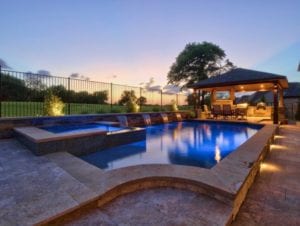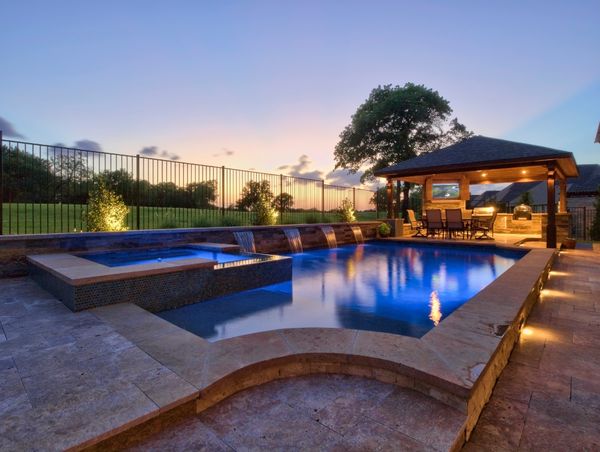 Home values depend on location, area, and size. With a backyard remodel, you can control the overall aesthetic of your home by adding a beautiful pool or outdoor water features such as a fountain. Improve the living space by adding a beautiful deck or patio with an outdoor sitting area. We have ideas for every type of household.
Want to host an outdoor cookout for your favorite sports game? We can build you a gorgeous outdoor kitchen with a pool side bar or perhaps a patio or deck complete with a space for an outdoor tv.
Want to sit around a blazing fire with your children as you share favorite memories or ghost stories? Why not invest in an outdoor fireplace or fire pit? Our team can bring any dream backyard to life.
What Design Ideas Can You Do For My Patio?
What can't we do? Liquidus has a team of passionate individuals with a vision and a dream to provide our clients with the perfect backyard. When it comes to your patio, we have plenty of ideas that can help optimize and bring out the hidden beauty within your backyard. Here are just a few of the options available to you:
Stone Options for Patio Materials
Here are the different stone options available for you from Liquidus Pool Services;
Sandstone
Flagstone
Limestone
Chalkstone
Pebbles and cobblestone
Decomposed granite
Outdoor Living Spaces
From outdoor kitchens to patio sitting areas, we can make any dream a reality. Perfect for hosting outdoor parties or having a fun time with the family, outdoor living spaces give you the freedom to take your family/friend time outdoors.
Worried about the heat? Not a problem, Liquidus can also help you set up a beautiful pergola for shade! Beat the heat and still enjoy the beautiful outdoors with an outdoor renovation from Liquidus Pool Services.
Liquidus Pool Services is one of the leaders in backyard design and remodeling. If you are looking for a team that will leave you stunned with the beauty hidden in your backyard, contact us today!