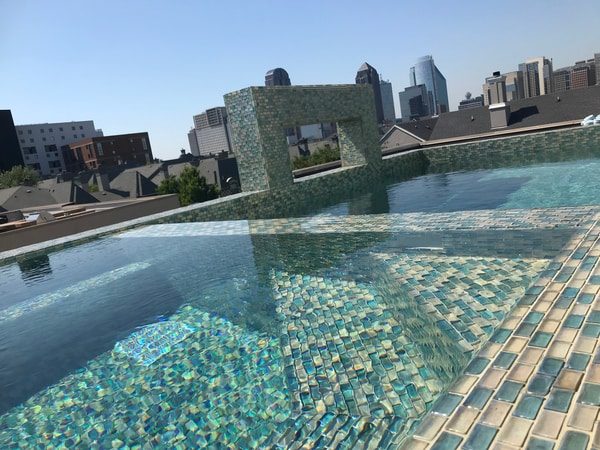 Pool Equipment Repair in Dallas, Texas
Keeping your swimming pool in good condition and making sure that it's safe to swim in means having repairs done promptly. When you leave pool problems alone, you can find yourself faced with much more serious problems down the road. In some cases, pool problems can be serious safety risks for you and your family.
When you need repairs for your swimming pool, you can count on the experts at Liquidus Pool Services to provide you with high-quality service. Our licensed and certified experts have the skills, tools, and experience required to perform swimming pool repairs for Dallas area homeowners and commercial property owners. Whether you need a filter replaced or your pool plumbing pipes cleaned, our team is available to help. We know how important it is to have prompt repairs done by professionals that you can trust. When you rely on us for your pool repairs, you'll get the service you need to keep your swimming pool safe and in good condition.
Pool Filter Repair
Having a pool filter that works properly means that you'll continue to have clean water for your swimming pool. When you have a broken filter or one that has some damage, our team at Liquidus Pool Services in Dallas can repair it for you. If your filter is too damaged to repair, we'll replace it for you. You can depend on us for quality pool filter repair and replacement at your Dallas home or commercial property. If you need a new pool filter installed, our experts can work with you on finding the right one. We'll also install it for you, making sure that you have a filter that works properly for longer.
Pool Pump Repair
Pool pumps ensure that water flows through pool filters so that pollutants and other particles can be removed. You need to have a pool pump that's in good working condition to ensure that your swimming pool has a steady supply of clean water. At Liquidus Pool Services, our professionals can repair any problems you may have with your pool pump. When you need to have an older or broken pump replaced, we'll take care of that as well. Our licensed pool techs can replace motors, repair damaged housing, or do other repairs to get your pump back up and running. We can also install new Pentair pool pumps when you're having your swimming pool built or remodeled.
Pool Heater Repair
Pool heaters provide you with a great way to enjoy your swimming pool more often than normal. You don't have to restrict your swimming to summer days when you have one of these heaters. When you have a pool heater that won't warm your pool up, we'll quickly determine the problem and get to work fixing it. At Liquidus Pool Services, we offer pool heater repair and replacement in the Dallas area for residential and commercial pools. Whether you need heater repairs, replacement, or installation services for your inground pool, you can count on us to handle it. We provide these services for customers in Dallas and the surrounding counties.
Pool GFCI (Circuit Breaker) Repair
When it comes to safety, you need to have a functioning GFCI for your pool pump and other electrical equipment. GFCI breakers are a crucial part of keeping you and your family safe from harm while you swim. They are also in charge of keeping your pool pump working, your pool light shining, and your pool warmed if you have a heater. When you have problems with your pool GFCI or if you need a separate one installed for your swimming pool, Liquidus Pool Services is here to help. Our professionals provide pool GFCI services, including breaker repair and replacement, for homeowners and commercial property owners in and around the Dallas area.
Pool Plumbing
The pipes and other parts of your swimming pool's plumbing system have to remain in good condition. We have reliable pool plumbers available to provide you with plumbing repairs for your inground pool. Our pool plumbing team has the experience and skills needed for cleaning and repairing these systems.
If you need pool repairs of any kind, including filter repairs, pump replacement, and heater installations, please contact Liquidus Pool Services. Our experts are certified to provide pool repairs and replacements, including electrical work and plumbing work. We offer these services for residential and commercial customers in the Dallas-Fort Worth Metroplex. Contact us today to learn more.