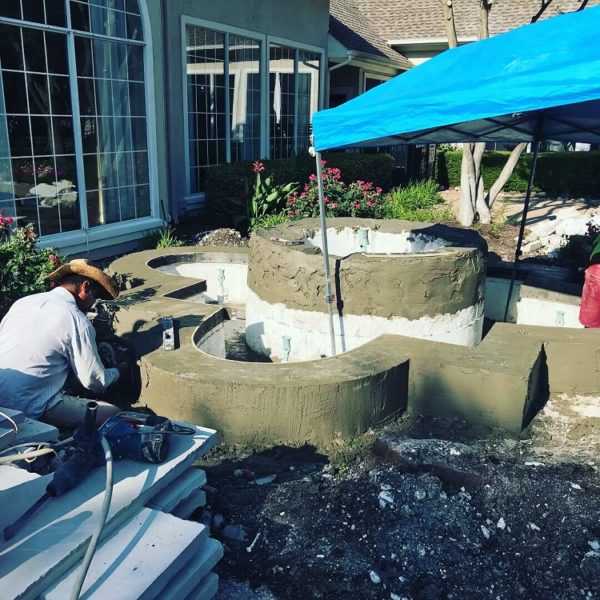 Inground Pool Contractors in Dallas, Texas
When you need high-quality inground pool services from trusted pool contractors in the Dallas area, you can count on Liquidus Pool Services. Our pool contractors provide a wide range of pool renovation services for homeowners throughout the area, including remodeling, resurfacing, tile replacement, tile repair, and pool deck renovations.
Swimming Pool Remodeling
For Dallas area homeowners who want to give their pool a new look, Liquidus Pool Services offers swimming pool remodeling services. Whether you need some minor renovations to update your pool or a major remodel to change your pool's appearance, our pool contractors can handle it. Just let our contractors know what you have in mind, and we'll help you determine the most suitable remodeling services for your needs.
Pool Resurfacing
When you have an older pool that has been subjected to a lot of wear and tear over the years, it'll start showing signs of aging. Surfaces that are rough or have other flaws not only look bad, but they can also be too harsh on your hands and feet. At Liquidus Pool Services, our pool contractors can provide you with inground pool replastering, concrete pool resurfacing, and more. With our pool resurfacing services, your swimming pool can look and feel as good as new once again.
Pool Tile Replacement
If you have tiles that are broken, loose, severely discolored, or have other damage, our team at Liquidus Pool Services can help. If you want to update old pool tiles, we can provide you with replacement services that cover your entire pool. Whether you have stone, glass, porcelain, or ceramic pool tiles, our team of contractors is ready to assist you.
Pool Deck Renovations
If you have an older pool deck that needs restoration or you want to resurface your deck, you can count on Liquidus Pool Services. Our expert contractors provide pool deck renovations, including restoration and resurfacing for Dallas homeowners. With these services, you can get a pool deck that enhances your property while also giving you and your family an ideal place to hang out when you're not swimming.
Our pool deck renovation services also include outdoor living features. We offer outdoor kitchens to give you a perfect place to make meals during pool season. Our team of pool contractors can also add a pergola or cabana to your pool deck to provide you with a shady area to relax.
If you need pool remodeling or another kind of work on your pool in the Dallas area, contact the experts at Liquidus Pool Services. Our pool contractors can come to your home for a consultation and discuss what you need and want for your pool. We offer a free 30-minute consultation for our customers, so don't hesitate to give us a call.
---