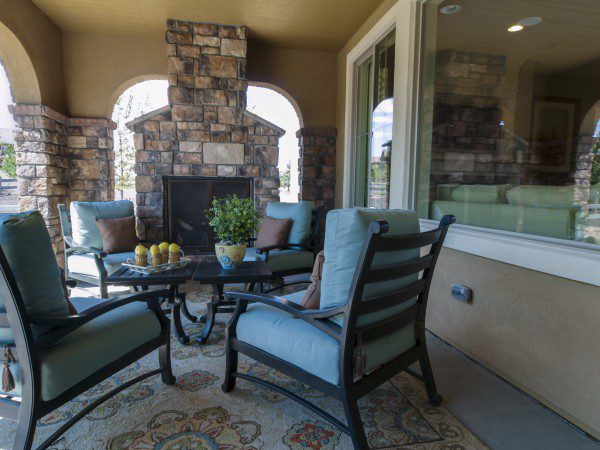 Outdoor Fireplace and Firepit Contractor
An outdoor fireplace or fire pit can create a perfect spot for you and your family to relax after a long day at work or school. An outdoor fireplace gives you a cozy spot to enjoy the outdoors on a chilly night and creates a unique place to create memories with your family. From drinking hot cocoa while watching the stars to a romantic evening with your significant other, there is no end to the possibilities with your outdoor fireplace and fire pit.
When installing a beautiful outdoor fireplace or fire pit to your home or outdoor kitchen, you can rely on the outdoor specialists from Liquidus Pool Services. Liquidus has helped families achieve their perfect backyard. If you are looking to install a fireplace or a firepit, contact our team of backyard renovation professionals today!
Outdoor Fireplace Designer
Liquidus Pool Services has a whole team of designers who can make your dream a reality. We use 3D technology throughout the design process so that you know what to expect. Our design team has an excellent eye for detail, and they build a perfect space based on your needs and desires. No matter what kind of outdoor fireplace you want, whether modern or classic, Liquidus has the solutions for you.
Patio Fireplaces
Your patio creates the perfect spot to install a beautiful outdoor fireplace that can give your family a relaxing place to unwind. Combined with gorgeous outdoor furniture, you can all relax and chat with the sound and comfort of a roaring fire.
Liquidus's patio fireplaces are made from hardy materials and expert craftsmanship. This ensures that our fireplaces are built to last while looking fantastic. We take careful precautions when working with our materials to achieve the result you want at your convenience. If you are looking for professional and thoughtful fireplace design and installation, consider Liquidus Pool Services.
Versatile Fire Pits
Fire pits can provide warmth and comfort to an outdoor fireplace while using minimal space. Built on a yard or patio, they provide a perfect space for the family to roast marshmallows or relax in the warmth of the fire. We can build a wide variety of beautiful designs allowing you to choose the style and size that is right for your family.
Outdoor Fireplace and Fire Pit Design and Installation
No matter how you envision your outdoor fireplace or fire pit, Liquidus Pool Services can make it happen. Contact us today for a quote and to learn more about our style options. Take advantage of the beauty of your backyard by using Liquidus Pool Services. Call us for more information on our pool and backyard renovation services.