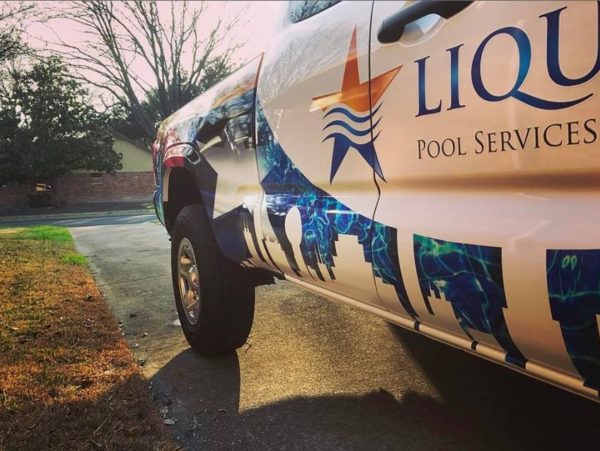 Swimming Pool Filter Services
Your pool's filter serves the important purpose of removing particles and keeping them out of the water you swim in. When your filter isn't working right, your pool can become unsafe and unpleasant to swim in. At Liquidus Pool Services, we offer pool filter repair in the Dallas area. Whether you need to have a cartridge replaced or a leaky filter fixed, our certified pool experts have the knowledge and tools required to do it. Whether you have a sand filter, DE filter, or cartridge filter, you can count on us to ensure that your residential or commercial swimming pool has a quality filter that runs properly at all times.
At Liquidus Pool Services, our swimming pool experts know how to install, repair, and replace pool filters in order to keep Dallas pools as clean as possible. The next time you need pool filter service, you can depend on our team to be there for you.
Leaking & Broken Filter Repairs
Having a leaking or broken filter can put your swimming pool at serious risk of being filled with pollutants and contaminants that can cause health problems for you and your family. The experts at Liquidus Pool Services can quickly determine what is causing the problem and have it taken care of promptly.
Liquidus Pool Services offers leaking and broken filter repairs for residential and commercial customers throughout the Dallas Metroplex area. From filter leaks to short cycles and clogged filters, our team can make sure that you have a reliable swimming pool repair for your home or business. If you've been noticing filter material building up in your pool or if your filter has a puddle below it, it's time to have our licensed professionals come take care of it. We'll make sure that you have a filter that can continue to keep your pool water clean and safe.
Pool Filter Cartridge Replacement
Cartridge filters offer some benefits over other types of filters. They generally cost less and are easier to maintain than DE filters, and they tend to do a better job of filtering water than sand filters. These filters need to be replaced from time to time if they're going to keep your water clean for you to swim in. When you have a cartridge filter for your pool, keeping track of when to change it and knowing how to do so can be a challenge. The experts at Liquidus take the guesswork out of this by offering pool filter cartridge replacement services in Dallas.
Whether you have a single element cartridge filter or a multi-element one, our professionals can handle the replacement process. We can also let you know when it's time to have your cartridge replaced so that you don't have to keep track of it yourself. Our professionals can replace it on a regular basis or as needed, such as when it shows wear and tear. We offer pool services for residential and commercial pool owners in the Dallas area.
Pool Filter Installation
When you need a new pool filter installed, it's important to make sure that you have the right type. It's also important to ensure that it's installed properly or it won't be able to do its job of cleaning your water. At Liquidus Pool Services, our team of pool professionals can help you select the right kind of filter for your residential or commercial swimming pool. After you've selected your new filter, our licensed professionals will install it for you and check to make sure that it's working properly.
If your pool filter needs service, please contact Liquidus Pool Services. Whether you need repairs, a replacement, or an installation for your residential or commercial swimming pool filter, our pool experts in Dallas can handle it.