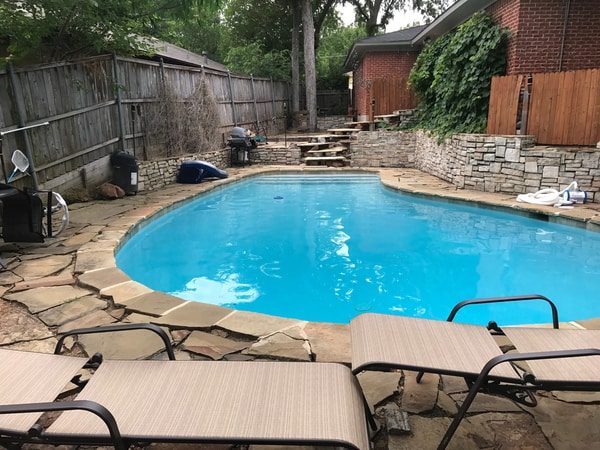 Pentair Pumps in Dallas, TX
At Liquidus Pool Services, we believe that our clients deserve the best in pool equipment and design. We extensively research the products we use, ensuring that the pools we create are built to last and energy-efficient.
Pentair makes energy-efficient pool pumps with client safety and comfort in mind. Their incredible innovations concerning pool pumps has led them to be a world leader, creating the very first pump that adjusts to meet changes in the pool environment. This allows your pool to receive the correct water flow while keeping your energy costs low.
Pentair's Beliefs
Why do our experts believe so strongly in Pentair Pumps? Pentair's driving mission is to ensure that every home, business, and industry have access to clean, sustainable water, including recreational products, such as swimming pools. With 110 locations in over 30 countries, Pentair's drive and passion for creating an eco-friendly and cost-efficient water solution have led them to be a world leader in more than just pool products.
Pentair Pool Pumps
Liquidus Pool Services extensively researches products in order to meet and surpass its clients' pool needs and wants. When it comes to reliability, energy efficiency, and high performance, Liquidus emphatically trusts Pentair.
One of Pentair's newest innovations are its Variable Speed and Flow Pool Pumps. They offer fourteen options of variable speed pumps, but we will focus on the main three that we believe are the most energy-efficient and performance-driven.
IntelliFlo VSF Variable Speed and Flow Pool Pump
Our top contender for the best pool pump on the market is the IntelliFlo VSF. This pool pump provides unparalleled, precise flow control. This helps boost energy efficiency, leading to savings for you as the pool owner. This pump can do all of this while ensuring that it does not sacrifice performance. With an innovative design, sensors in the pool pump allow it to adjust its flow rate when changes in the pool environment call for it. This allows your pool to receive the amount of water flow it needs, and you don't need to worry about adjusting it yourself.
Energy STAR has certified this pump and research shows that it can help improve energy efficiency by 90%. On average, this leads to $50-75 in savings for individuals who are currently using a single speed pool pump at a 15,000-gallon pool with an attached spa.
Components of the IntelliFlow VSF:
Menus that are easy to use
Eight programmable speed and flow settings and built-in timer
Top-mounted field wiring compartment for easy access and connectivity
Enclosed fan-cooled motor to create for quiet operating and to increase life expectancy of the pump
SuperFlo VST Pool Pump
Another great option for a pool pump is the SuperFlow VST. This pool pump was created to be simple to operate. It was designed for pool owners who are looking for a practical solution to energy efficiency. It has a dependable enclosed fan with a cooled motor that can adapt from 115V to 230V or 60zhorsepower with no special wiring or switching. Dependable performance makes this pump a popular option for new pool owners and as a replacement option for standard pools requiring up to a 1.5 HP pump.
This pump was Energy Star Certified and has shown to save pool owners up to 80%.
Components of the SuperFlow VST Pool Pump include:
Built-in, real-time, 24-hour clock
Easy-to-use interface
Display that indicates wattage use
Wiring compartment that is easy to access
IntelliPro VSF Variable Speed Pump
Pentair's IntelliPro VSF pool pump has been created to optimize performance by including variable speeds and flow control. This has shown to lead to higher energy efficiency and better savings. Like the IntelliFlow VSF, the IntelliPro VSF was created with a dual-technology pump to ensure that the desired flow rate is constantly maintained. It does this by measuring the changing conditions within your pool and then adjusting accordingly. It also boasts quiet performance, allowing you and your family to enjoy a peaceful backyard or swim.
Energy Star has certified this pump and with research, the pump is shown to reach homeowners up to 90% energy savings.
Components of the IntelliPro VSF include:
Easy to use menu
Eight programmable speed or flow settings
Built-in Timer
Top-mounted field wiring for easy access and connectivity
Enclosed fan for quiet operation and longer life expectancy.
Why Should I Switch to a Pentair Variable Speed Pump?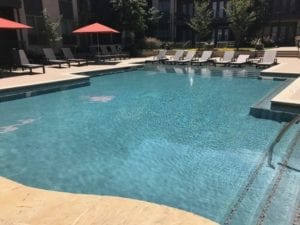 In 2021, Texas will have an amendment to its building codes requiring pool owners to have variable speed pumps installed. This is done to help ensure that we, as a community and a state, are taking steps to create a more eco-friendly/conscious environment. While Pentair Pumps are not the only ones out there, we recommend them due to their focus on optimal performance and energy efficiency. With the amount of savings a pool owner can collect while using one of their pumps, the pump will have paid for itself in two years.
Pentair Pump Installers and Pool Services Experts
The experts at Liquidus Pool Services are passionate about building gorgeous pools while ensuring that our client's needs are met and their expectations surpassed. If you are looking to upgrade your single-speed pool pump to a Pentair Variable Speed Pool Pump, then we have you covered. Contact our team today for more information and an estimate! Remember, for all of your pool needs, there is no other team trusted like Liquidus Pool Services. We help you take your weekend back.