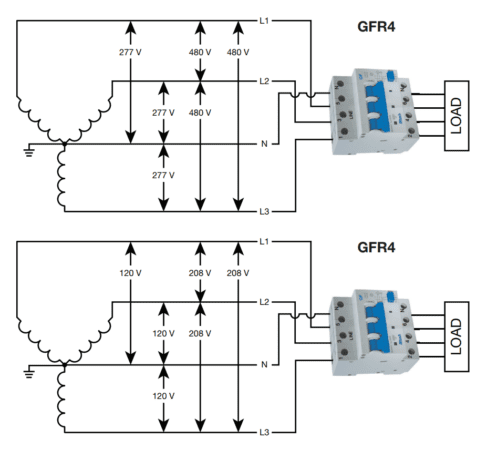 GFCI Breakers for Pools
Your swimming pool's equipment, such as the pump, runs on electricity. Since water and electricity aren't a good mix, the National Electric Code has requirements for pool pumps to be connected to GFCI breakers. These breakers provide you with protection from electric shock and lower the risk of you experiencing serious electrical problems and damage to your property. When you experience any issues with your pool GFCI, it's crucial to have it repaired as soon as possible. At Liquidus Pool Services, we provide dependable pool repair for residential and commercial customers throughout the Dallas area.
What Does a Pool GFCI Do?
A pool GFCI is an important component of your swimming pool. Your inground pool can't maintain clean water without a pool GFCI, which provides power for the pool pump. The GFCI is also needed when you have pool lights, water features, or a pool heater. Since all of these items depend on electricity, there is a risk of electric shock to swimmers.
GFCI breakers, or Ground Fault Circuit Interrupt breakers, are designed to trip in order to prevent electric shocks. When these breakers determine that the amount of electricity coming in and going out isn't the same, they shut down automatically. Your pool's GFCI breaker can trip for many reasons, including a short in the pump, damage to the breaker, or exposure to too much moisture. Even noise from variable speed pumps can cause these breakers to trip.
When your GFCI isn't working properly, you need to have it inspected and repaired as soon as possible; otherwise, it's not safe for you to swim in your pool. At Liquidus Pool Services in Dallas, our team has the licensing needed to perform electrical repairs on GFCI breakers for pools. Whether you need yours repaired or replaced, we can handle it for you.
GFCI Repairs for Inground Pools
If you and your family are going to be able to swim safely, you need to have a pool GFCI that is in good working condition. When you have any problems with your GFCI, such as if you have frequent tripping occurring or a pump that won't come on, you should have the experts at Liquidus Pool Services take a look at your GFCI right away. Our professionals have the proper licensing required for electrical work on pools, so you can rest assured that your GFCI will be checked and repaired correctly.
Our professionals know how to find the source of your pool GFCI problem and repair it for you. We provide high-quality, reliable GFCI repairs for both residential and commercial pool owners in the Dallas area. Whether you have bad wiring or a damaged or worn out breaker, our team has the equipment and knowledge required to get your GFCI in good shape again.
Separate Pool GFCI Installation
Having a GFCI for your swimming pool isn't necessarily enough to provide you with the best protection from electric shock. If your pool shares a breaker with your house, this isn't offering you and your family the reliable protection you need. At Liquidus Pool Services, our professionals can install a GFCI for your swimming pool so that it doesn't have to share one with your house. This means that you and your family will have much better protection from electric shock when you're swimming.
Our pool experts at Liquidus Pool Services offer separate pool GFCI installation for residential and commercial pool customers in the Dallas Metroplex. We will safely and properly install a GFCI that is solely for your swimming pool, which increases safety and offers you peace of mind.
If you have any issues with your pool GFCI, contact Liquidus Pool Services right away. Our experts can head to your home or commercial property and get these issues fixed for you promptly so that you can swim safely again.