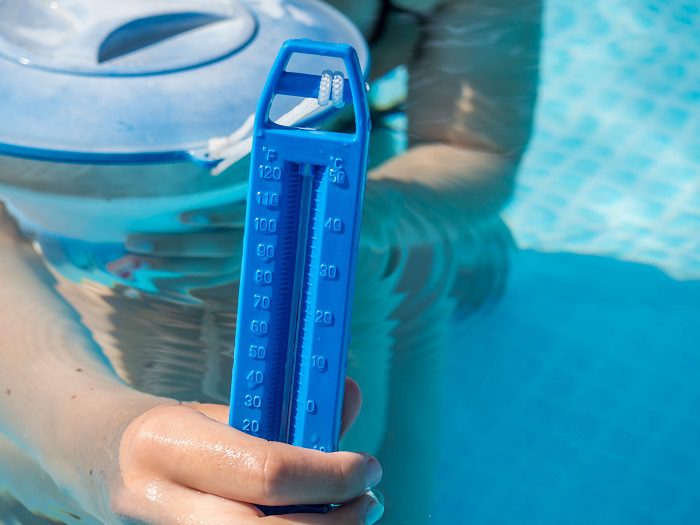 Heating a Pool for Cold Weather Use
When you have a heater for your swimming pool, you get to use your pool more often. Your pool heater can provide you with water that's warm enough for swimming, even when it's cooler out. When your pool heater isn't working the way it should, you don't have to resign yourself to only swimming on the hottest days of summer. The experts at Liquidus Pool Services can find out why your pool heater isn't working and make the repairs needed to get it running again. We offer high-quality, reliable pool repair for residential and commercial customers in the Dallas Metroplex.
Pool Heater Services in the Dallas Area
Your swimming pool is a big investment for your home or commercial property, so it makes sense that you would want to get the most use out of it. That's why it's so important to have a pool heater that works properly. With help from our team, you can rely on having a swimming pool heater that keeps the water pleasantly warm for swimming so you can use your pool on colder days and cooler evenings.
Whether you want a new pool heater installed or need repairs for your current heater, our team at Liquidus Pool Services is here to help. We provide dependable pool heater services in Dallas and the surrounding counties for residential and commercial customers. From heat pumps that leak to gas heaters that won't ignite, we know how to find the source of the problem and get it repaired as quickly and efficiently as possible. Our pool professionals are licensed and certified to handle all pool heater services, including repairs, replacements, and new installations.
Swimming Pool Heater Repair
When you have a swimming pool heater that isn't working, it can be difficult to determine what the problem is. The kinds of issues you might have with your heater depend on the type it is – such as a gas heater or electric heat pump. Finding out what's causing your heater to not work right is essential if you want to get it repaired and running again.
Whether you have a gas heater that cycles on and off or a heat pump with a clogged evaporator coil, the professionals at Liquidus Pool Services know how to get it working again. We can check for leaks or damage to individual parts of your heater and get to work making the necessary repairs. When we're done, you can get back to getting the most use out of your pool.
Pool Heater Replacement
When you have an older pool heater that is showing signs of wear and tear or when you have a heater that has serious damage, it's time to replace it with a new one. You don't have to worry about deciding which heater you should replace your current one with; our professionals can help you with that process.
After you have chosen your new pool heater replacement, our experts can remove your old one and put the new one in place. We'll make sure that all of this is done properly and that your new heater is working as it should. We want to ensure that you have a pool heater that's in good shape so that you can enjoy swimming in your pool as frequently as you want.
Heater Installations for Inground Pools
The Dallas area gets plenty of heat, so you may not have considered getting a pool heater before. However, the outdoor temperature doesn't always provide your pool with enough heat, which means you miss out on being able to swim at times. With a pool heater, you can spend time relaxing in your pool on days when the temperatures are cooler. This means you get a lot more use out of your pool during the year. At Liquidus Pool Services, our team handles heater installations for inground pools on residential and commercial properties in the Dallas area.
Our professionals can help you select the type of pool heater that works best for you. Whether you end up choosing a gas heater or heat pump, we can install it for you. When our team is finished, you'll have pool water that's warm enough to swim in whenever you want.
If your pool heater leaks or has other problems that prevent it from working right, please contact Liquidus Pool Services. Our team will come to your home or commercial property to determine what the problem is and make all of the necessary repairs.