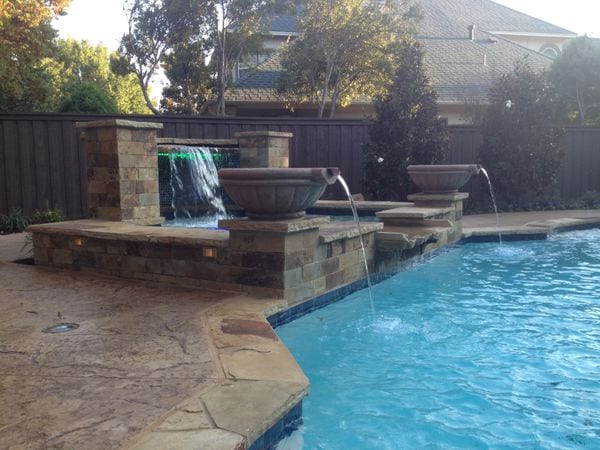 If you're asking yourself, "What is pool coping?", you're not alone. Pool coping is an important part of your pool that is worth exploring, particularly if you are looking to invest in a new or renovated pool.
Pool coping is the material that is used as capping or edging for your swimming pool shell. It separates the shell from the surrounding surface area and has a wide variety of advantages for the homeowner. Here is a more detailed look at pool coping and its benefits.
Benefits of Pool Coping
Pool coping is an important part of your pool. Not only does it help give the pool a finished look, it helps protect the health of your pool and the safety of your swimmers. Here are these benefits in more detail:
1. Protection for Your Pool Shell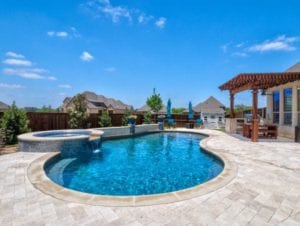 One of the most important benefits of pool coping is the layer of protection it adds to your pool's structure. Pool coping was created to prevent water from getting behind the pool shell, protecting the structure from premature aging and mold growth.
If installed properly, pool coping can help direct spilled or splashed water away from your pool and towards nearby drains. This keeps the surface of your pool clean, prevents contaminants from getting into the pool, and helps create a dryer pool deck.
2. Protection for Your Pool Swimmers
Pool coping helps keep your pool deck dryer creating safe entry and exit ways for your swimmers. This also creates the added bonus of reducing the likelihood of slip and fall accidents around your pool. As an added bonus, professionally done pool coping can help increase the overall value of your pool as a safer pool is a more attractive one. (This is especially true if you are looking to sell your home.)
Creates a Cleaner Aesthetic
While pools are naturally pleasing to the eye with their sparkling blue waters, the mechanical components of the pool can break the illusion of your oasis. Thankfully, pool coping can act as a curtain for your pool's mechanics. With added covers, you can easily access your pool's mechanical elements if needed without sacrificing your pool's comfortable and inviting atmosphere.
Different Materials of Pool Coping
Pool Coping can be composed of many different materials. These materials include:
Brick
Stone
Cement
Composite
Wood
Our design specialists will be able to help you find the best style of pool coping to match your backyard's aesthetic. Whether you are looking for a natural oasis with stone coping or a sleek modern look with cement, we can make it happen!
Coping Styles Designed and Installed by Liquidus Pools
There are  several styles of pool coping that you can choose from; here is a quick overview: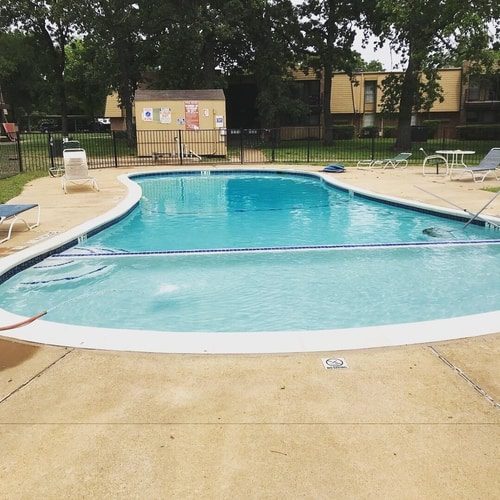 Top mount pool coping creates a rounded protruding edge that is designed for comfort and safety. This style of pool coping has a natural slope that directs spilled or splashed water away from the pool. This ensures that contaminants don't enter the water, keeping your pool cleaner and making it easier on your pool filter. This natural slope is known as the C-channel.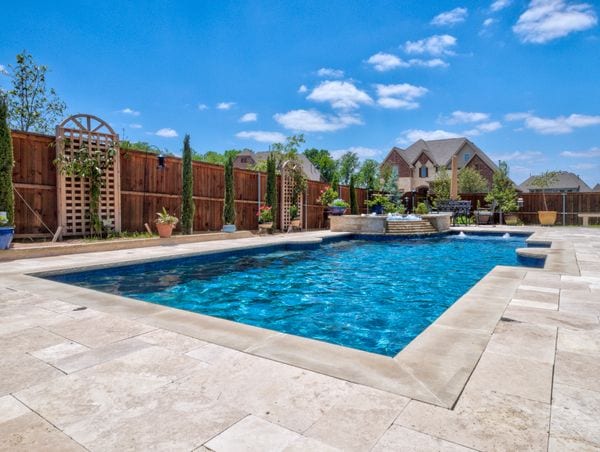 Flat-mounting is designed for added protection of your pool's inner liner. This type of pool coping works well with pavers, as it creates a nice installation platform.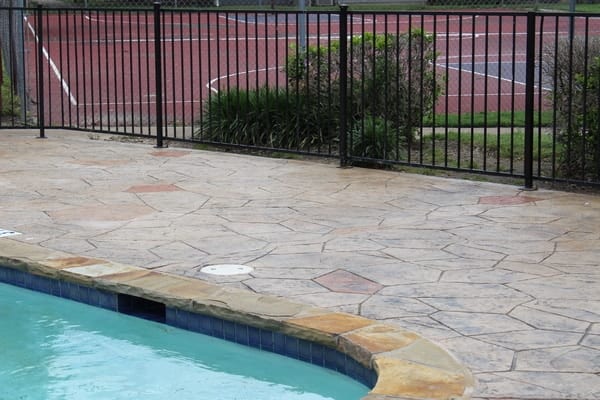 Also known as "square-edge coping," cantilevered coping uses foam to provide a clean, finished edge for concrete decking.  The foam also acts as an extra layer of protection for the rim of the pool shell.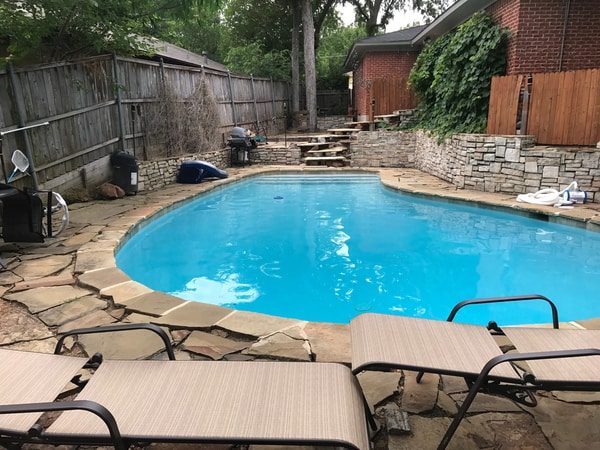 Rough-cut coping uses stones to facilitate a natural look for your pool. This added texture is perfect for free-form pools as it helps create  the illusion that your pool is a natural body of water. Added natural stones and creative water features, such as a waterfall, can help bring your outdoor oasis to life.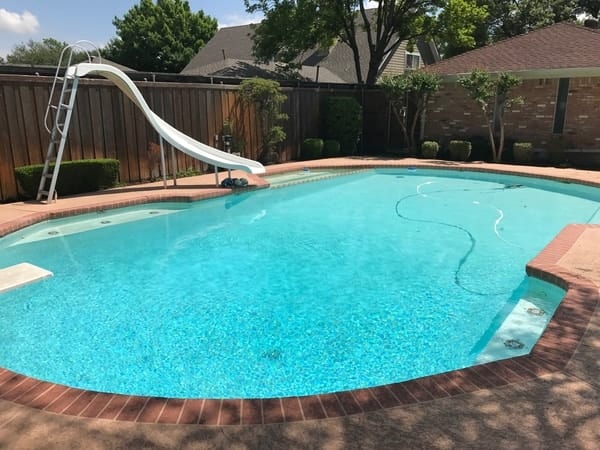 Bullnose coping is a broad term to describe different types of coping that connect directly to the pool deck. Here are the different types of bullnose coping in more detail:
Full Bullnose: This individual type of coping has a 180-degree C-curve at the edge of the water, which creates a lip.
Half Bullnose: This bullnose rounds only at the top and then the bottom edge is left flush against the pool wall.
Flat Bullnose: This type of coping lies flat against the pool deck, creating a seamless surface that is aesthetically pleasing.
Raised Bullnose: What distinguishes this type of coping is the fact that it is raised against the water's edge to provide another lip that directs water flow.
Need New Pool Coping for a Renovation or New Pool Build?
If you are looking to breathe new life into an old pool or are looking to invest in a new pool build, Liquidus Pool Services is here to help! Our team is passionate about creating and maintaining beautiful backyard escapes for each of our customers.
As one of the leading pool and spa experts in the Dallas area, we offer new build, remodel, and maintenance services.  We are more than confident that we can create a gorgeous pool that has you saying, 'wow!' Take your weekend back and call Liquidus Pool Services today to schedule your consultation!
Supporting Resources: