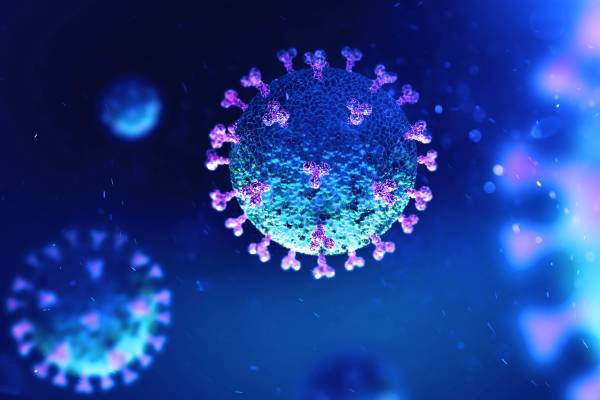 The COVID-19 pandemic, which began to sweep the globe in late 2019, has drastically altered many industries. Restaurants were short-staffed and closed their doors early. The housing market boomed as more people started working remotely and moving to new locations. The price of lumber skyrocketed, making new construction of homes more and more expensive. Shortages even occurred with usually easy-to-obtain items such as windows, furniture, and certain foods, causing an increase in prices and wait times.
The pool industry did not emerge unscathed either. During the pandemic, pool companies themselves were able to keep working and servicing their clients' pools. However, completing new construction and equipment repairs became a unique challenge due to supply shortages. Today, many of these same problems exist as stock remains low and demand is ever increasing.
Many of our customers at Liquidus Pool Services have been questioning how this will affect new pool builds, pool repairs, and even pool maintenance. This article is the first of a two-part series that will help you know what to expect throughout the rest of 2021 and the beginning of 2022.
COVID-19 and Skyrocketing Prices
Periodic price increases are normal in the pool industry as supply and demand fluctuate along with the value of the United States dollar. Most of the time, these price increases stay a little below the inflation rate and only increase every other year as opposed to every year. Typically, pool companies absorb these price differences for materials to help protect homeowners from continually rising rates. This year however, prices are climbing at an alarming rate, making it harder for pool businesses to absorb the difference.
What Is Causing the Prices to Rise So Fast?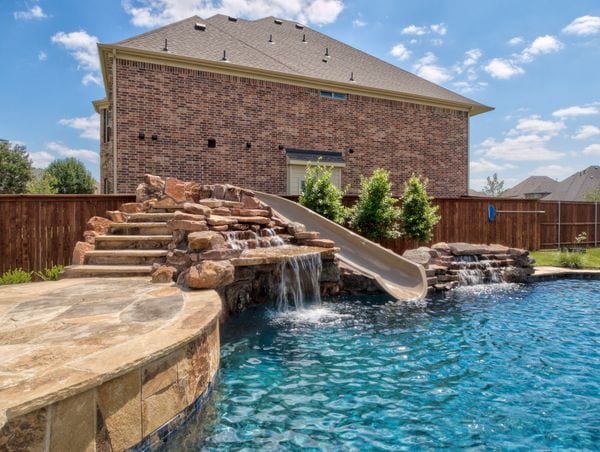 There are several different reasons why the pool industry is seeing such a drastic climb in both materials and equipment prices. We are going to go over these one-by-one.
1. Higher Demand for New Pools & Pool Repairs
With more people spending more time at home, the desire to build a pool or refurbish an old one has exploded. This is especially true of families looking to sell their homes, as having a pristine pool in the backyard can help raise a home's overall value. According to the Pool & Hot Tub Alliance, the pool industry grew by 24% last year.
With a rise in demand, pool companies have been using up more and more resources, causing a shortage in supply. Typically, this isn't too much of a problem due to manufacturing companies making a surplus of pool equipment and storing them in warehouses until needed. This system helps compensate for the ever-changing balance of supply and demand. However, COVID-19 unhinged this system.
While pool companies were still in full swing, many manufacturing plants were forced to close down due to the pandemic. Since they were considered to be a non-essential business, many pool equipment manufacturing companies had to switch gears and create personal protective equipment (PPE) equipment instead or be completely shut down. The result? No new pool equipment being built. Surplus supplies stored in warehouses quickly ran out and manufacturing plants are still struggling to keep up.
2. Longer Pool Season
The year 2020 saw a huge increase of families spending more time at home. With parents working from home and kids learning from home, the backyard pool became an ideal way to escape and relax. The year 2020 also saw an increase of US homeowners opening their pools earlier. In colder climates, pools were opening as early as April and in warmer climates, like our hometown of Dallas, people began using their pools as early as March. Longer pool seasons means more demand for products such as chlorine and replacement equipment such as heaters. This increased demand has resulted in a shortage of both pool heaters and chlorine.
3. Increased Safety Standards
To help slow the spread of the Covid-19 virus, many new safety standards have been set in manufacturing facilities across the world. Social distancing (6ft apart), the use of plexiglass dividers, and repeated disinfection have slowed down the productivity of these manufacturing plants. Not only does the slowed productivity raise the cost of goods, the need for manufacturers to provide extra PPE for their employees has also caused prices to grow. These new regulations have affected many industries, including the pool industry. 
4. Delayed Shipment of Parts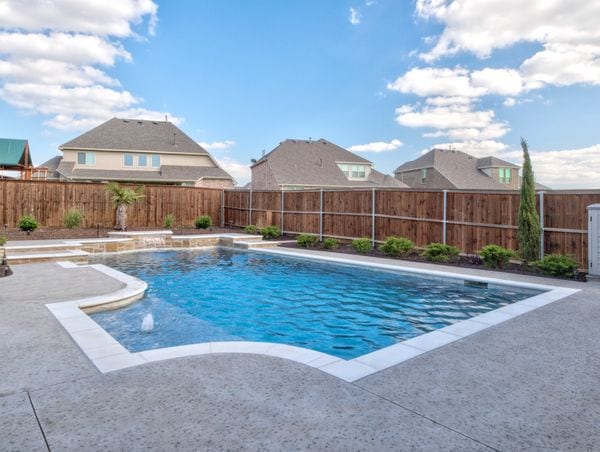 During the height of the Covid-19 pandemic, many countries closed their borders. As a result much of the shipping industry came to a screeching halt. Later, as global lockdowns began to lift, many orders for pool parts had been delayed by weeks or even months. While many pool products are built in the United States, some of the smaller parts needed to build a pump or filter are manufactured overseas. This means that replacing a pump motor or a heater manifold now could take weeks to be scheduled and completed instead of a few days. Delayed shipments and backed-up orders has also caused the price of the end product to increase.
5. Extra Demand for Chlorine
Chlorine has long been used by pool service companies to keep pools clean and safe. However, the rise in demand for disinfecting agents during the last year and a half has led to industrial businesses looking for disinfectant alternatives. In order to follow CDC guidelines and keep their doors open, many businesses have turned to some form of chlorine as an alternative disinfectant. This put even more strain on the limited supply of chlorine.
6. Hurricane Laura's Effect on Chlorine Production
While not at all connected to last year's pandemic, Hurricane Laura also arrived in August of 2020. This hurricane single-handedly took out one of the largest chlorine manufacturing plants in North America as the plant caught fire during the storm. With chlorine demand already at an all-time high, this huge loss of both chlorine and the manufacturing infrastructure only made the problem worse. Since the plant burnt down, the cost of Trichlor tablets (a heavily used form of chlorine) has nearly doubled and is only expected to increase going into 2022.
While these price increases can make the future of your pool look a bit bleak, don't lose hope. Liquidus Pool Services is dedicated to helping find cost-effective solutions for all of your pool needs.
In next month's article, we will share some alternative methods of caring for your pool that can help you save money as these shortages continue. As always, if you have any questions or would like to schedule an appointment with our team, please call our team today!