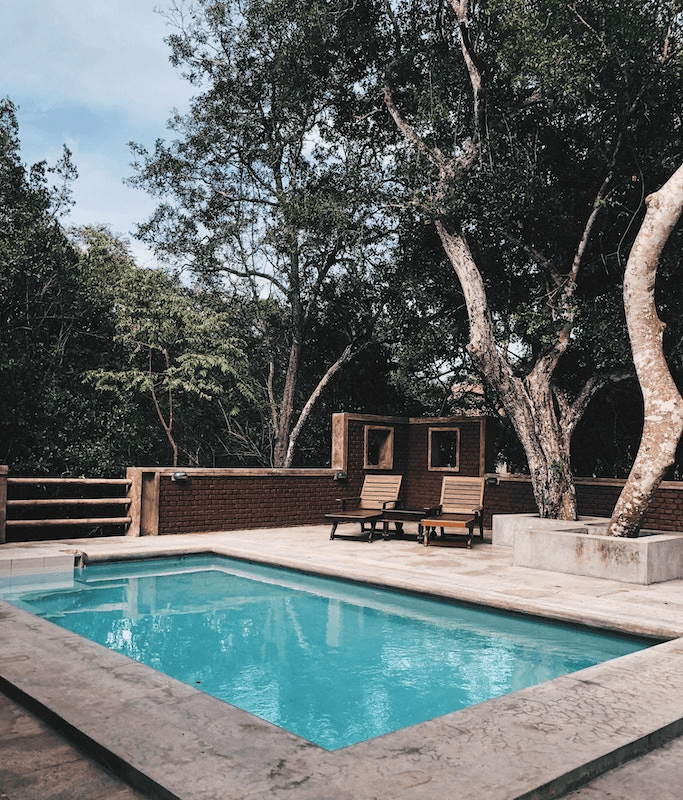 Liquidus Pool Services has been faithfully providing unparalleled pool repair services for the DFW metroplex since our founding in 2017. Our repair team performs works quickly and thorough and timely repairs so our customers can dive back into their pools worry-free. We get a lot of questions about our pool repair services and to answer these, our team has assembled this set of FAQs. !
What Types of Pool Repairs Can You Handle?
Liquidus Pool Services is proud to provide the following pool repair services:
Pool Filter Repair and Replacement
Pool Pump Repair and Replacement
Pool Heater Repair and Replacement
Pool GFCI (Circuit Breaker) Repair and Replacement
Pool Plumbing Repair
Is Liquidus Pool Services Licensed to Work On Our Dallas Pool?
Yes! Every Liquidus Pool Services team member is licensed and certified to work on your pool. Our team undergoes ongoing training and education, to ensure that they can provide the best services to our clients and keep up with the latest innovations in the pool industry.
What Type of Pool Filters Can You Work On?
Liquidus Pool Services can work the following filters:
Cartridge filter systems
Diatomaceous earth (DE) filters
Sand filters
What Are Common Issues That My Pool Filter Can Face?
Pool filters face wear and tear over time. Issues that are most likely to occur with pool filters include the following:
Broken filter parts due to high pressure (occurs in all filter systems)
Broken multiport valve (occurs in sand or DE filters)
Sand at the bottom of the pool (occurs in sand filters)
Low water flow due to dirty filter (occurs in all filter systems)
What Is a Pool Skimmer?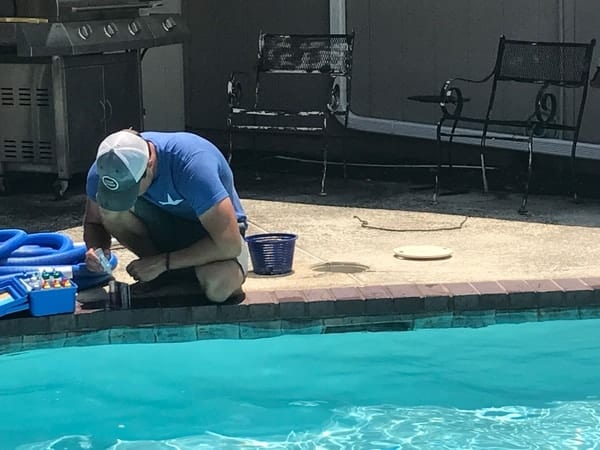 A pool skimmer removes dirt and debris from the pool's surface. It consists of a weir door that debris and water flow through, a skimmer basket that catches the debris as the water flows through and a skimmer lid to cover the top of the skimmer.
What Issues Can My Skimmer Face?
Skimmers can face the following issues:
Broken skimmer lid
No water flow through the skimmer
(this is often caused by a blockage in the skimmer line or a weir door getting stuck)
Damaged or broken weir door
Broken skimmer basket
What Is a Pool Circulation System?
The circulation system of the pool is made up of a pool pump & motor, a pool filter and the pool plumbing. The pool pump pushes the water through the filter and circulates it back into the pool through the pool plumbing.
How Long Does the Pool Pump Motor Last?
The pump motor is the heart of your pool. Its health affects the health of all other parts of your pool. The lifespan of a pump motor is between 3-5 years. Common signs that your pool pump is malfunctioning include:
There is no water movement (caused by the pump completely dying or overheating).
There is a leakage in your pool pump (caused by a broken gasket or seal).
There is an excessive grinding or humming sound (a sign that there is an issue with the bearings or there is debris in the impeller).
What Is the Pool Heating System?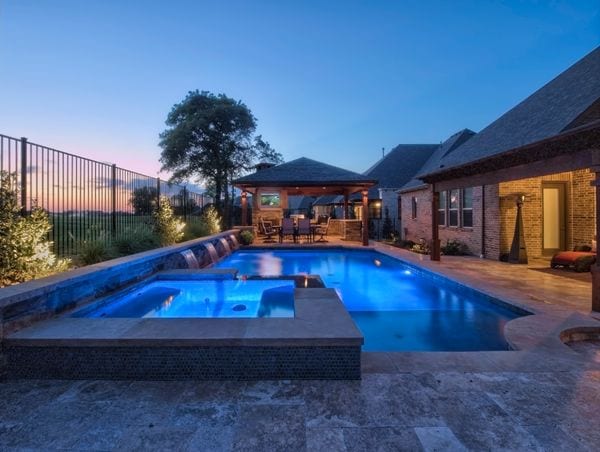 Your pool's heating system is made up of multiple types of equipment that work to heat the pool. Two of the most common pieces of equipment for a pool heating system are pool heaters and heat pumps.
Pool heaters use either natural gas or propane to heat the water.
Heat Pumps use the surrounding air to heat the pool water if the air is above 50° F. This is great for pools where warm weather is frequent throughout the year, such as the DFW Metroplex.
What Are Common Issues That Keep My Heater or Heat Pump From Running?
There is an error code.
There is low flow or no water circulation.
The gas line to the heater is OFF (occurs with gas heaters)
The outdoor temperature is too cold (occurs with heat pumps)
Why Is My Pool Equipment Making a Loud Noise?
While it is normal for some noise to be associated with your pool equipment running, it shouldn't be distractingly loud. If there is squeaking, squealing, scratching, or any loud humming, there may be an issue with the equipment. Possible causes of these noises could be that the bearings in their motor are giving out or there is no water in the pool pump.
If you are hearing abnormal sounds from any equipment, it is best to turn your pool equipment off and contact our team immediately.
Why Isn't My Pool Equipment Coming On?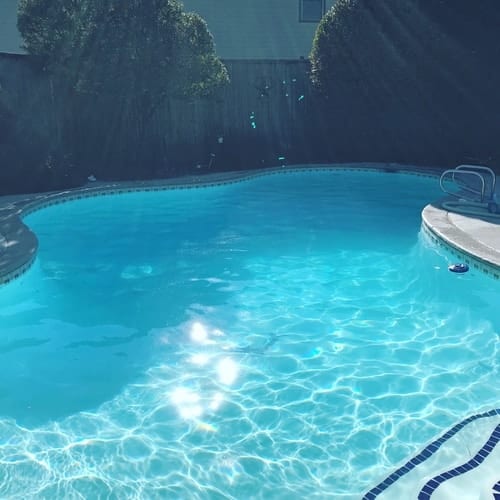 If your pool equipment isn't coming on as it should, there could be many reasons why. There may be a bad time clock or bad relay. It is also possible that your pool pump motor has died or there is an issue with the electricity that runs into the system.
Pool Repairs in DFW, Texas You Can Rely On
If your pool equipment is running into issues and needs repairs, you can rely on the team at Liquidus Pool Services to help. Our team provides high quality service to pool owners all across the DFW metroplex. From pool repairs to pool maintenance, we have the right solutions for your pool's needs to ensure your outdoor paradise will be ready when you need it. If you have any additional questions or want to schedule an appointment, please contact our team today!