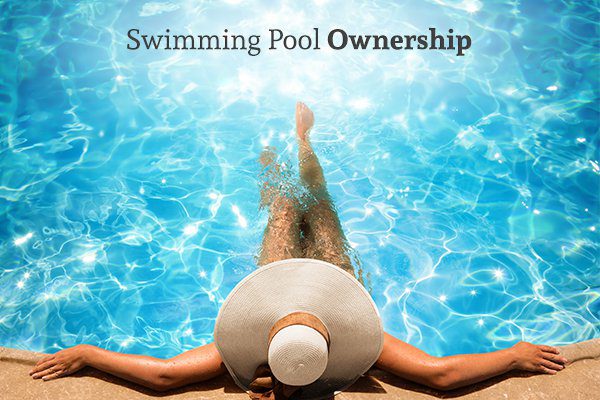 Many homeowners dream about being able to escape the heat by jumping into their very own swimming pool. What many hopeful pool owners don't know is that there is a lot of planning and budgeting involved in owning a pool. A rise in homeowner's insurance rates, planning for space to be taken up in their backyard, and the amount of upkeep required for a new pool often catch many off guard are all important factors to consider when you have a pool. Here is what everyone should know about owning a swimming pool:
Homeowner's Insurance
Pools are a great addition to any home and can often help raise a home's value. With that being said, they also lead to an increase in safety risks. This can potentially cause your insurance costs to rise every month.
Make sure that you talk with your insurance provider about what this potential increase could look like. Also, if you have the extra money in your budget, it may be worth installing a fence around your swimming pool to keep people from wandering into your backyard and falling into your pool. This may help keep the increase in your rates lower.
Added Responsibility
Pools come with a lot of responsibility. They require a lot of upkeep to maintain balanced ph levels and keep debris out of the filters and pool water. Maintaining a consistent cleaning schedule will ensure that your pool remains healthy and reduces the likelihood of bacteria or algae from building up in your swimming pool.
Ongoing Expenses
Pools are not just a one time expense; you will need to factor in the costs of keeping your pool full of water and your equipment in good condition. It is also highly recommended to invest in weekly pool cleaning services if you do not plan on performing the upkeep yourself. A properly planned budget can keep you from being surprised by any future expenses that may come from owning your pool.
Yard Space
Money isn't the only factor to consider when owning a pool. You also need to determine if you have enough yard space that you're willing to give up for a pool. A pool installation expert can help you determine if you have enough room in your backyard and what size and shape pool will work best in your yard.
Safety
Taking safety precautions is vital if you own a pool. First, before you even have a pool installed, it is essential to think about who will be using your pool and what their swimming strength is. This will help determine the depth of the pool you should be investing in. For those who have small children, it is important to ensure that your pool has a shallower end where they may play safely under adult supervision.
In case of an emergency – such as if someone gets hurt in your pool – you will want to have a safety plan. This plan should be explained to all members of your household and any guests. Pools are fun but they do pose some potential risks if rules and safety regulations are not followed.
To help you keep your pool safe, clean, and maintained, call the experts at Liquidus Pool Services. We can help you install your new pool and help you perform weekly tune-ups to help you and your family enjoy it all summer long.