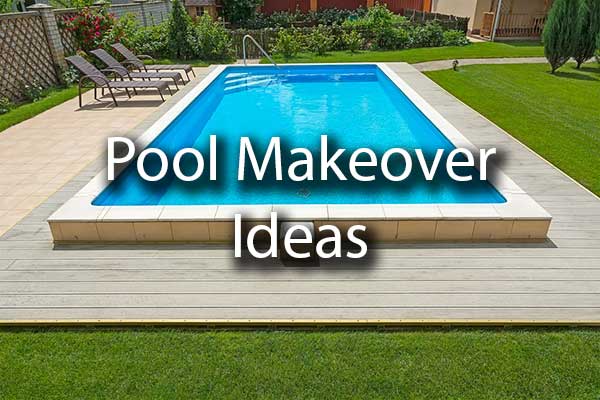 Summer is the perfect time of year to step outside, enjoy the sunshine, and relax in the comfort of your very own pool. However, it may be time for a pool makeover. The design team at Liquidus Pool Services has the latest pool makeover ideas for 2020! Put your next investment into something that will help build memories with your family and friends. Life is short. Take Your Weekend Back with Liquidus Pool Services pool remodeling!
Pool Landscaping Ideas
When you think of remodeling a pool, you might think of replacing pool tiles, changing the shape, or undergoing a complete overhaul; however, these can be quite expensive. For families looking to create a more natural paradise around their pool, changing the landscaping around it can make all the difference.
Our experts recommend using plants that are native to the Texas area, including buffalograss, Chinese Silvergrass, and topiary such as rocky mountain juniper for a splash of color. Not only are native Texas plants built for the extreme heat, but they will help create a backyard oasis. Adding in other unique features, such as a fountain or a stone garden near your pool will help increase the visual appeal and give your pool a more natural feel. For a more thorough list about which plants grow best in your area, click here for a complete list.
Adding Extra Pool Features
If you like the shape of your pool but want some added comfort or places to unwind, check out these pool feature ideas!
Baja Shelf is a perfect addition for pools that have curves (free-form or figure-eight pools). They are multi-functional as they can serve as a tanning area, a water polo goal, or even a place for toddlers to play. These shelves create a small shallow area in the pool that allows water to skim the surface, keeping individuals resting or playing on the shelf to stay cool but also feel the warmth of the sun. With extra tiling or coping around the shelf, you can turn it into a gorgeous piece to your pool.
Hot Tubs used to be separate from the main pool. While this is an option, it does create a bit of a stretch where the swimmer feels an unpleasant cold sensation while going from the pool to the hot tub. Liquidus's design team can help you create a beautiful hot tub that is connected to your pool.
There are many different design options you can choose from. We can create a hot-tub that allows water to trickle down into your pool which will help keep the main pool warmer. We can also create a raised platform for your hot-tub and use stairs to lead from one to the other. With the raised platform hot tub, it can be decorated with plants or small scuppers that will tie in the hot-tub to the main pool with its gently flowing water.
Waterslides are immensely popular for both adults and children. They create a fun way to get into the pool and can be used to create visually appealing designs. For example, your slide can be designed to look like a natural waterfall, with large stones or rocks being used to support the structure of the slide.
Pool Deck Transformation Ideas
If you want to keep your current pool shape and not change the landscape, revitalize the look of your pool with new pool decking. Stone decking can add gorgeous natural tones around your pool which can be used to match the tiling. Travertine decks help create a smooth feel that doesn't hold heat like brick or concrete.
Liquidus Pool Services Pool Remodeling
Liquidus is DFW's trusted pool maintenance, building, and renovation company. Our design team is looking forward to helping you take your pool and summer to the next level! Contact our team today to schedule a consultation or for more information on our services!