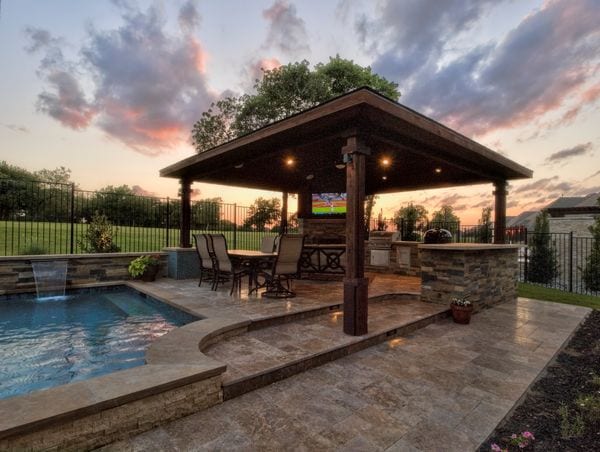 Pool Company in Grapevine, Texas
Liquidus Pool Services
Monday-Friday: 8:00 AM – 4:00 PM
Saturday: 9:00 AM – 1:00 PM
Sunday: Closed
Pool Maintenance and Repair in Grapevine, Texas
Liquidus Pool Services specializes in pool maintenance and repair services, as well as backyard remodeling and pool restoration. We are a team of passionate, certified, and licensed professionals who can handle a wide array of different swimming pool needs. This includes older pool restoration, algae removal, and pool cleaning services.
Founded in 2017, Liquidus has established a strong reputation with our clients, making us one of the leading pool services companies in the DFW metroplex. We have received the Home Advisor Elite Service Award and the Home Advisor Top Rated Award. If you are looking for high-quality services, contact the dedicated team at Liquidus Pool Services.
Services We Provide to the City of Grapevine
Pool Resurfacing
Over time, your pool's surface may suffer wear and tear. Damages such as scratches and cracks can leave your pool vulnerable to algae growth, leaks, and structural damage. This can lead to costly and difficult repairs. Our team can help prevent this by performing professional pool resurfacing to increase the integrity of your pool and have it looking good as new!
Swimming Pool Filter Services
Your pool's filters are responsible for removing particles and contaminants out of the water, making it safe for swimmers. If your filter is not working properly, your pool can become unsafe and unpleasant to swim in. Our team offers comprehensive pool filter cleaning and repair services to help keep your pool clean for you to continue enjoying the best your pool has to offer.
Pool Water Features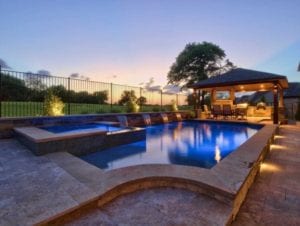 Pool water features can transform the look and feel of your pool. Allow the stress of the day to fade away with the relaxing environment created by these gorgeous water features. Not only do they reduce stress, but they also aid infiltration and can increase the value of your pool.
Liquidus Pool Services proudly serves the people of Grapevine, Texas, and the surrounding cities, including Irving and Las Colinas. Contact us today for more information on our services or to schedule a consultation/receive an estimate.
Local Reviews
for Grapevine, TX
---
Zach B.
Pool cleaning services- pentair equipment systems
Near

S International Pkwy,

Grapevine

,

TX

75261
Preston C.
Circulation issue repair. We were able to dislodge a blockage in the pool plumbing that disallowed water to move freely through the system.
Near

Woodhill Ct,

Grapevine

,

TX

76051