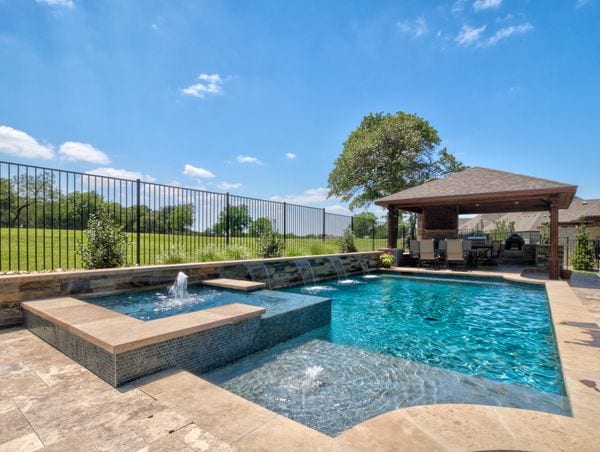 Contact Liquidus Pool Services in Las Colinas, Texas
Liquidus Pool Services
Monday-Friday: 8:00 AM – 4:00 PM
Saturday: 9:00 AM – 1:00 PM
Sunday: Closed
Pool Maintenance and Repair in Las Colinas, Texas
Liquidus Pool Services is a company that specializes in pool maintenance and repair, as well as backyard remodeling with water as the main element. Our team is built with certified and licensed professionals who can handle a wide array of different swimming pool needs. This includes but is not limited to, restoring older pools, replacing pool equipment, clearing out algae, building beautiful pool water features. Liquidus was founded in 2017. Since its founding, our team has established a strong reputation with our clients, making us one of the leading pool services companies in the DFW metroplex. If you are looking for high-quality pool services, then make sure you contact the dedicated team at Liquidus Pool Services.
The strong commitment of our team has led us to receive the Home Advisor Elite Service Award and the Home Advisor Top Rated Award. If you are looking for high-quality pool services, then make sure you contact the dedicated team at Liquidus Pool Services.
Services We Provide to the City of Las Colinas
Pool Resurfacing
Over time, your pool's surface may suffer wear and tear. Damage such as scratches and cracks can leave your pool vulnerable to algae growth or pool leaks which can be extremely difficult and costly to fix. Liquidus Pool Services can help by performing professional pool resurfacing to help increase the integrity of your pool and have it feeling and looking good as new!
Pool Plumbers
While not many pool owners ever think about their pool's plumbing, it can lead to huge issues if a leak or a burst pipe were to occur, such as a rise in your water bill. Liquidus Pool Services offers an extensive maintenance routine to help ensure that your pool's plumbing pipes are clear of debris, that there are no holes or signs, and can perform repairs in cases of a burst pipe.
Outdoor Renovations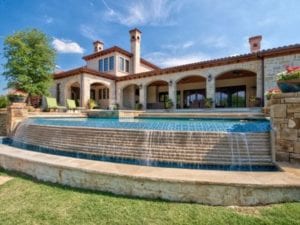 At Liquidus Pool Services, we don't just believe that our clients should have a beautiful pool but we also believe that they should have their dream backyard. This is why our team offers professional backyard remodeling services with water as our main element. Whether you are trying to show off a new pool, create a beautiful fountain, or add in a gorgeous outdoor kitchen to cook for the big came, our team can make it happen.
Liquidus Pool Services proudly serve the people of Las Colinas, Texas and its neighboring cities, including Grapevine, Irving, and Farmers Branch. Contact us today for more information on our services and to schedule a consultation/receive an estimate.
Local Reviews
for Las Colinas, TX
---