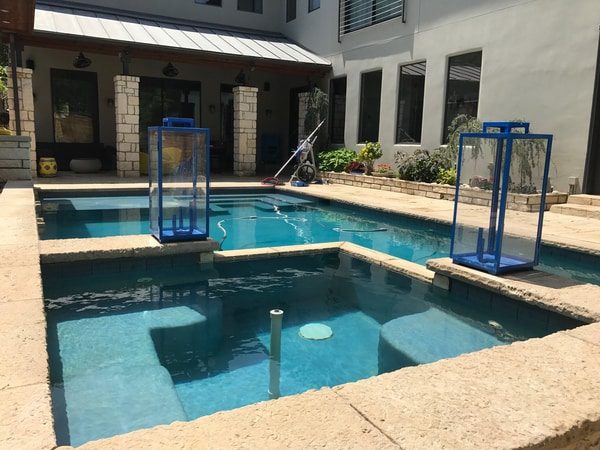 Best Pool Company in Addison
When your pool in Addison needs remodeling, cleaning, or repairs, look no further than Liquidus Pool Services. We have the experience, skills, supplies, and equipment required for handling a wide range of pool services. Our services are available for residential and commercial pool owners in the Addison area. Whether you need equipment fixed or weekly maintenance for your pool, Liquidus Pool Services can help.
Our pool professionals can take care of your swimming pool, providing you with extra free time to enjoy. You won't have to worry about setting time aside to handle pool tasks or wonder if you're doing them the right way. Instead, you'll be able to jump right in and cool off in your pool whenever you want.
Pool Maintenance and Repair in Addison
Having a swimming pool in your own backyard is a great convenience when you're looking for a way to escape the heat. If you want to make sure that your pool has clean water, it's important to perform regular maintenance and handle repairs right away. You don't have to deal with these issues on your own; let the experts at Liquidus Pool Services handle these pool duties for you. We offer dependable pool maintenance and repair in Addison to keep residential and commercial pools in great condition.
Our maintenance pool services include:
Whether you need maintenance, repairs, or a remodel for your Addison pool, we can help.
Liquidus Pool Services' Commitment to Great Customer Service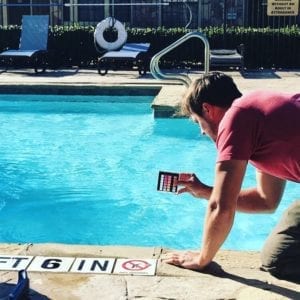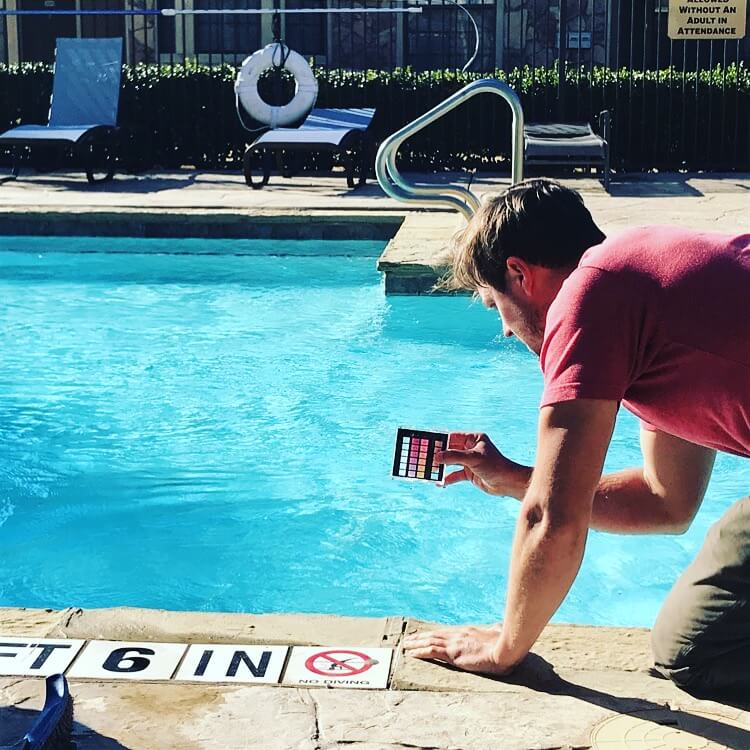 Providing customers with quality that they won't get anywhere else is what sets Liquidus Pool Services apart from the competition. Our company, which has been providing pool services in Addison since February 2017, remains strongly dedicated to handling each pool service with outstanding care. Online reviews from our customers mention how our team has done an amazing job of removing green algae, fully remodeling a homeowner's pool, and providing immediate repairs. Customers have also mentioned the professionalism and courtesy of our pool experts.
Our company's co-owners, Garrett Howard and Adam Whitcomb are proud to be in charge of the top pool company in Addison. Home Advisor has also given us awards for offering Elite Service and being a Top Rated company.
Living in Addison
Addison residents have an average income per household that's a bit higher than the national and state average. Residents in Addison earn about $70,559 per household, while the average per household for Texas and the U.S. is around $55,000. Those who buy a home here pay around $307,300 on average. This is quite a bit higher than the average home price of around $142,000 in Texas and the average home price of about $184,000 in the U.S.
Around 15,500 people call Addison home. The town offers convenient access to Dallas and other towns and cities. Residents can get to downtown Dallas in about 25 minutes via US-75 S, or drive about 45 minutes on TX-183 W to reach Fort Worth. Plano is about 20 minutes away on US-75 N, and Richardson is about a 15-minute drive away on Dallas North Tollway.
Amenities and Attractions in Addison, Texas
Residents in Addison have several amenities and attractions available, whether they prefer spending time indoors or outdoors. The Cavanaugh Flight Museum features a collection of aircraft, armor, and vehicles, while the Mary Kay Museum explores the history of the famous cosmetic company. Those who love the outdoors can head to White Rock Creek Trail for scenic views, or spend time at Les Lacs Linear Park, which features picnic areas, sand volleyball, lake views, playgrounds, and more. Residents can also bring their dogs to Redding Trail Dog Park for off-leash playtime. Addison Town Center has a number of great stores, while Belt Line Road features several dining options, such as southern cuisine at Ida Claire.
Addison residents who want to give back to the community can join the Addison Volunteer Program, which features many opportunities to help out. Residents can also consider joining Addison Citizens Academy.
Contact Liquidus Pools in Addison
When you need pool repairs or remodeling done, or if you could use some help taking care of the swimming pool at your Addison home or business, you can count on us for help. Contact Liquidus Pool Services to set up cleaning, repairs, remodeling, or other pool-related services for your pool. Our team of experts offers these services for residential and commercial customers in Addison and the surrounding areas, including Carrolton, Farmers Branch, and Richardson.
---
Local Reviews
for Addison, TX
---
Wilson J.
Weekly pool service, pump and checking chemicals
Near

Bobbin Ln,

Addison

,

TX

75001
Wilson J.
Weekly pool service, pump and checking chemicals
Near

Bobbin Ln,

Addison

,

TX

75001
Natalie L.
Working on a pentair mini max heater
Near

Rush Cir,

Addison

,

TX

75001
Michael M.
Weekly chemical service on a residential account. Full-battery test includes chlorine, pH, total alkalinity, calcium hardness, phosphates, and CYA. Additionally testing salt if applicable. Balancing chemicals where needed to ensure perfect water for a perfect swim!