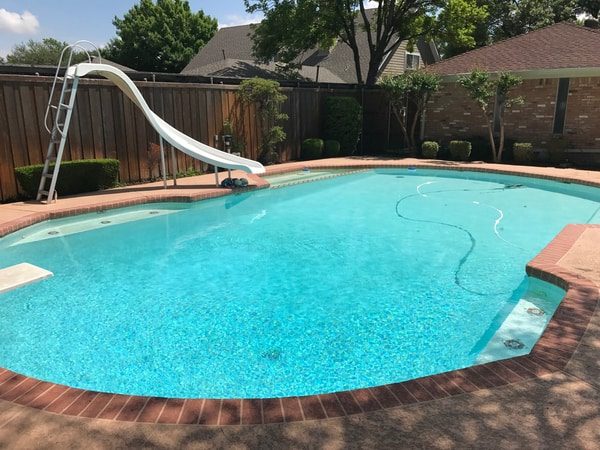 Contact Liquidus Pool Services in Allen, Texas
Liquidus Pool Services
Monday-Friday: 8:00 AM – 4:00 PM
Saturday: 9:00 AM – 1:00 PM
Sunday: Closed
Pool Maintenance and Repair in Allen, Texas
Liquidus Pool Services specializes in pool maintenance and repair. Our certified and licensed professionals handle a wide array of different swimming pool needs, such as restoring an older pool, clearing a pool of algae, or testing for a pool leak. Founded in 2017, Liquidus has worked hard to establish a strong reputation with our clients, making us one of the best pool service companies in the DFW metroplex. If you are looking for high-quality pool services, there is no one better to call than the dedicated team at Liquidus Pool Services.
Our team proudly received the Home Advisor Elite Service Award and the Home Advisor Top Rated Award. The strong commitment of our team has helped us become a highly recognized name in the pool industry in a short amount of time. If you are looking for a team that pays attention to detail and does things right the first time, there is no one better than Liquidus.
Services We Provide to the City of Allen
Pool Cleaning Services
A clean pool is a happy pool. Liquidus Pool Services provides expert pool cleaning services to help you take back your weekend and enjoy a nice fresh pool. We offer weekly pool cleaning services as well as one-time pool cleaning for the summer months. These services include testing and balancing the water, vacuuming, skimming, and emptying the pump and skimmer baskets.
Pool Renovation Services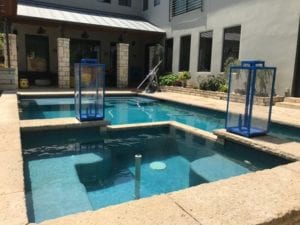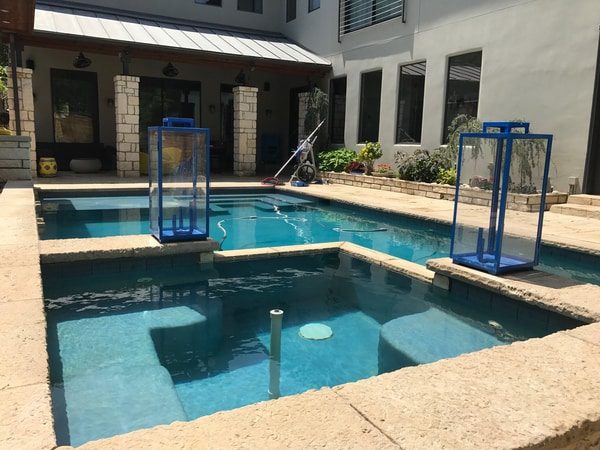 Over time, your pool will begin to suffer from wear and tear. Liquidus Pool Services can restore your pool with our renovations services. From resurfacing, completely remodeling, or replacing faulty equipment, our team has the answers.
Outdoor Living
Liquidus Pool Services doesn't just stop at pools, we are also experts at backyard design and remodeling. We create the perfect outdoor environment with water as our central element. We can install new outdoor kitchens or outdoor bars to complement your pools. Redesigning and installing a new outdoor deck or patio is a breeze with our professional design team! Contact us today to learn more information about our services.
Local Resources
City Ordinances – Ordinances adopted by the city of Allen
Permit Information – Permitting information for the city of Allen
Liquidus Pool Services proudly serves the people of Allen, Texas, and the surrounding areas, including Plano, Frisco, and McKinney. Contact us today to schedule your next pool or outdoor remodeling service!
Local Reviews
for Allen, TX
---