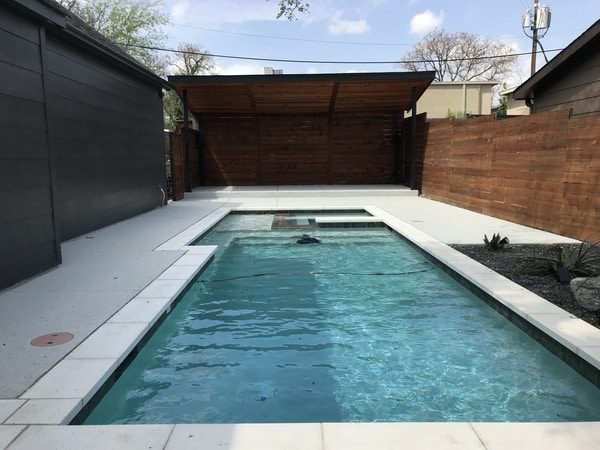 Best Pool Company in McKinney
Life in McKinney just wouldn't be the same without a swimming pool to escape to on hot summer afternoons. Pools take work to maintain, however, and the last thing you want on a relaxing weekend is to deal with pool maintenance. Thankfully, you don't have to — Liquidus Pool Services can keep your swimming pool in tip-top shape.
A trusted pool repair and maintenance company offering a range of services, Liquidus is highly regarded in McKinney and surrounding communities. Local homeowners know that they can count on Liquidus Pool Services for a prompt response and friendly customer service. Our reliable technicians are equipped with the knowledge and skills needed to handle a variety of pool issues. We keep you in the loop throughout the maintenance and repair process so you know exactly what to expect.
Pool Maintenance and Repair in McKinney
Weekly maintenance lies at the heart of Liquidus' work in and around McKinney. Customers who seek weekly service receive thorough cleanings and equipment checks. Weekly services include the following:
Emptying of pumps and skimmer baskets
Vacuuming
Brushing
Chemical tests
Pressure checks
Following each weekly routine, we send every client a detailed email outlining chemicals used during the service, existing chemical levels, and any notes related to possible follow-up services. You'll always be in the know about your pool when you work with Liquidus.
Not all customers desire weekly maintenance. For those on the hunt for something a bit less regular, Liquidus offers one-time cleaning services, plus maintenance for those away on vacation. These are great options for homeowners who handle most maintenance tasks on their own but need a little extra assistance from time to time.
In addition to cleaning and maintenance, we offer several repair services. Don't hesitate to contact us if you're currently dealing with malfunctioning pool lights or a broken pump or heater.
Liquidus Pool Services' Commitment to Great Customer Service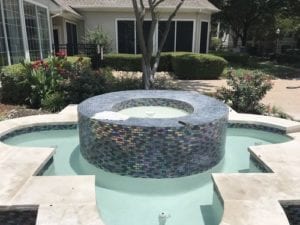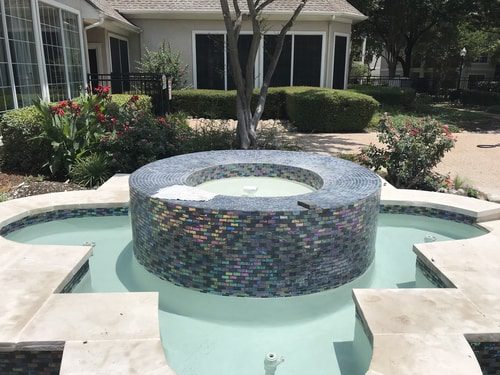 Every interaction with your pool maintenance and repair company should be positive. You should feel confident that technicians will arrive on time and be prepared to tackle repairs quickly and effectively.  With Liquidus Pool Services in your corner, you'll never doubt that your pool maintenance company has your back.
Founded in early 2017, Liquidus Pool Services is made up of a close group of friends. We haven't been operating for long, but we already boast several notable achievements. We were the proud recipients of both the Home Advisor Top Rated award and the Home Advisor Elite Service Award.
Reviewers consistently praise our prompt and friendly services, and they're impressed by our commitment to quality. One reviewer, for example, mentions our "excellent communication skills" and explains how she felt "very much in the loop about what was going on with our pump." We hope to recreate such a positive experience for every customer in and around McKinney. There's nothing quite like bringing a smile to a McKinney homeowner's face.
Living in McKinney
Like many cities within the Dallas-Fort Worth Metroplex, McKinney is growing quickly. As of 2016, the city had an estimated population of 172,298. It offers plenty to keep residents entertained all year long.
Families with young children adore the Play Street Museum, which houses a variety of interactive exhibits. The museum's unique activities encourage kids to use their imagination while making new friends.
Adults and teens love hanging out at the Eldorado Ridge Shopping Center, which is home to a variety of retail locations and excellent restaurants. Several top stores can also be found at the nearby 380 Towne Crossing.
The Heard Natural Science Museum and Wildlife Sanctuary is arguably the most pleasant outdoor space in all of McKinney. Named after visionary Miss Bessie Heard, the sanctuary aims to preserve natural land while educating the public, just as Miss Heard envisioned. It currently boasts a native plant garden, a butterfly house, and five miles of trails.
The Heard Wildlife Sanctuary is just one of several lovely outdoor spaces in McKinney. Residents love spending time at Bonnie Wenk Park, which has a dog park with a unique splash pad just for canine visitors. The park also has a large amphitheater, which serves as a valuable meeting point for community members.
With so many amazing parks and sanctuaries located right in McKinney, it's tough to imagine residents spending much time at home. Sometimes, however, nothing satisfies quite like a trip to the swimming pool in your own backyard. At-home recreation is most enjoyable when your pool is clean and well-maintained; that's where Liquidus Pool Services comes in. Our cleaning and maintenance services ensure that your pool is always a pleasant place for you and your loved ones. Reach out today to learn more about our services in McKinney and the surrounding areas, including Frisco.
---
Local Reviews
for McKinney, TX
---