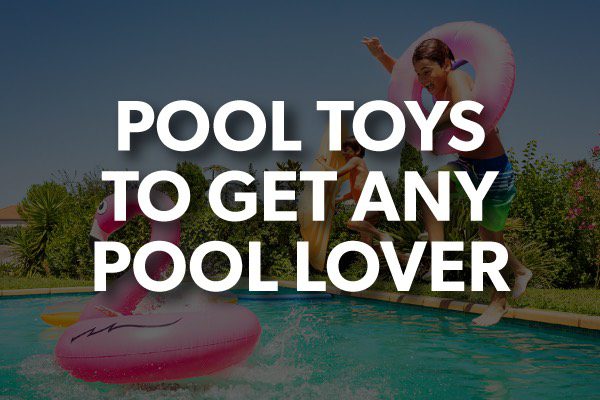 Some people are difficult to shop for, but if they're a pool lover, you're in luck. There are plenty of pool gifts that will make any pool enthusiast eager to dive in. Here are some great gift ideas for the pool lovers in your life, whether they're just getting started or already have a flotilla of floating accessories.
Floating Pool Lights
Floating pool lights make a fun gift and can help create a relaxed atmosphere in the backyard. These easily inflatable balls have lights installed in the bottom, helping to give your pool a unique and calming ambience. Since the LED lights are solar powered, you won't have to worry about plugging them in or replacing batteries.The balls are light enough to be tossed around and are safe for kids, so they can double as pool toys in addition to decor.
Fun Floats
Floats are a popular pool toy for both kids and adults and there are lots of options! You could choose a float to spread out and lounge on, such as this giant inflatable pizza float, or something to ride around on like this killer whale float. Some floats have built-in cup holders or can act as a cooler for drinks. Other floats, such as this inflatable float basketball set, can provide hours of fun with your kids and are great for hosting pool parties. Whatever preferences the pool lover in your life may have, there's sure to be a pool float that's perfect for them.
Automatic Pool Cleaners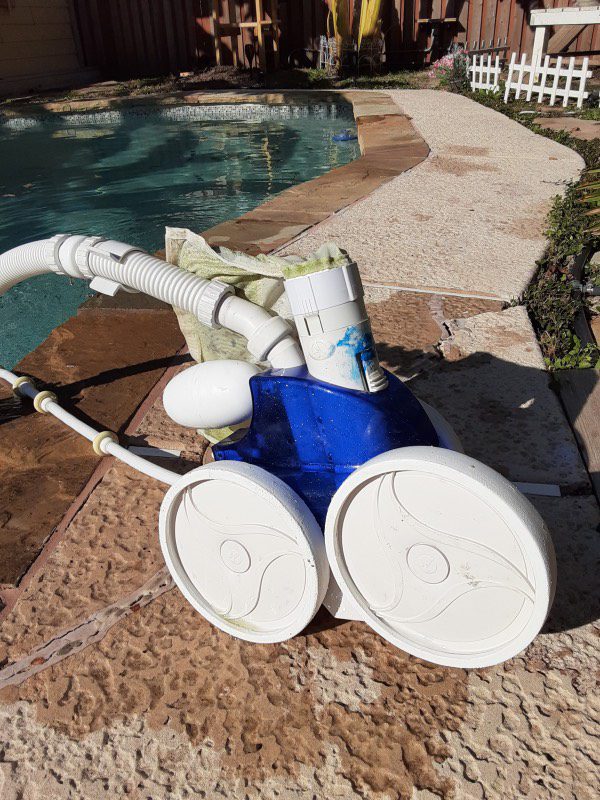 This gift can help pool owners save a lot of time and energy when cleaning their pool. Automatic pool cleaners are energy efficient and come in many different types that allow you to choose the one best suited for their pool. Here are just some of the options:
Suction-side Pool Cleaner
This type of pool cleaner features few moving parts, making it a low-cost and easy-to-maintainoption. They are really good at removing small particles from the pool floor and accessing hard to reach areas.
Pressure Side Pool Cleaner
This type of pool cleaner is also easy to maintain. It is able to clean up larger debris, protecting the pool's filter and increasing the lifespan of the entire filtration system. It can also improve the circulation of your pool, allowing the pool to stay cooler.
Robotic Pool Cleaner
Some models have smart-phone capabilities, making them easy to control remotely. They also typically have a timer to tell the pool cleaner when to operate and what paths to take. This type of cleaner is especially easy to customize, giving it the highest cleaning efficiency on the market. It is also able to access hard-to-reach areas and scrub both the pool floor and walls.
For even more information on automatic pool cleaners, check out our article!
Waterproof Bluetooth Speakers
Waterproof bluetooth speakers are perfect for music lovers who love to swim. Jamming out to your favorite music makes a great pool party even better. Music can also be the perfect way to foster romantic ambience for a poolside date. Whatever the occasion, being able to play the perfect music can take your pool lover's experience to the next level.
Want to Surprise Your Family with a New Pool Build?
If you want to surprise your family with the ultimate pool gift, surprise them with a new pool build! You can work with our skilled team of professionals at Liquidus Pool Services to design the perfect backyard oasis for you and your family. With all the different pool accessories available to change up your pool experience, you can be sure that you will enjoy your pool in many different ways for many years to come. To get started on building the pool of your dreams, contact us to schedule an appointment or consultation today!
Additional Resources: